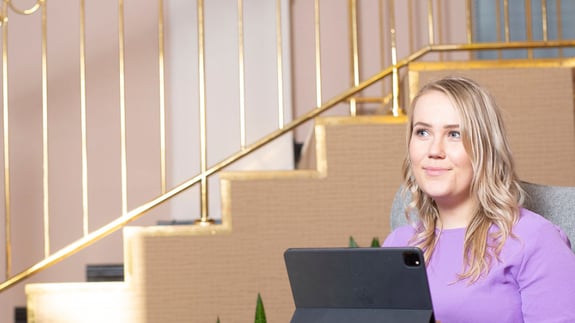 Janika Arola
AN INTRODUCTION
Janika is a financial management professional who quickly picked up an interest in sales and marketing. For the past ten years, Janika has worked extensively in various sales roles, where the development of new sales channels and the development of the sales process has become a passion.
He works in the Sijoittaja Group in finance, sales and marketing tasks. To support a diverse job description over the years, Janika has developed her interaction skills by studying positive psychology and behavioral science and is constantly seeking new ways to utilise these skills in her everyday work.
In her free time, Janika engages in a wide range of sports, depending on the season. Roller skating, padel, pesäpallo - the Finnish variant of baseball - and gym are among her favourite sports. Her areas of interest also include travelling, and Janika often finds herself with a backpack without an exact itinerary - whenever she can.