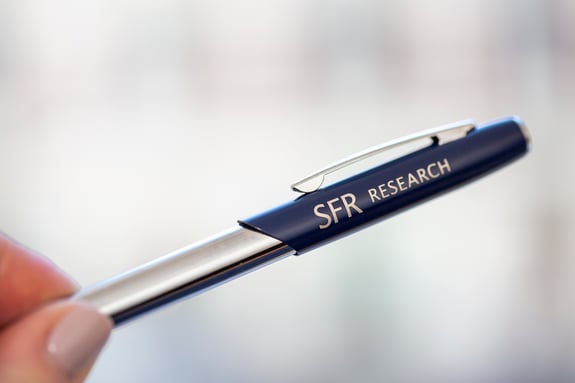 AWARDS
SFR rewards
SUCCESSES OF THE YEAR
Our long-term relationships with financial experts reflect the trust we have earned over the years among experts. This mutual, confidential working relationship enables high-quality research to be carried out.
Every year, we reward our most successful partners. Here are last year's award winners and a list of all the winners since 2013.
2022 AWARD WINNERS
We love working together with our partners, therefore we are proud to present the best of the year.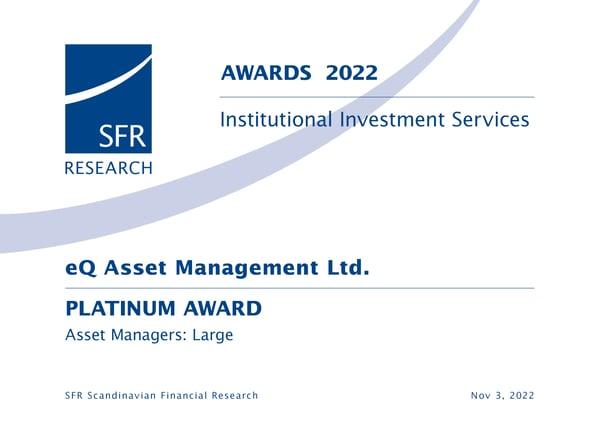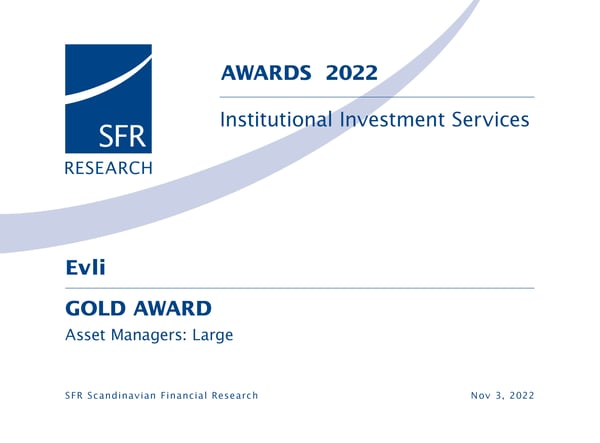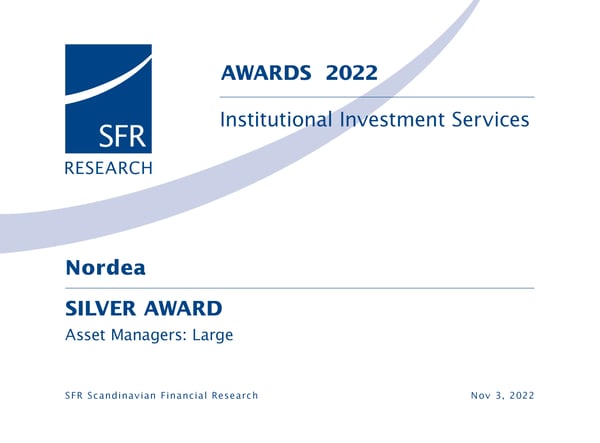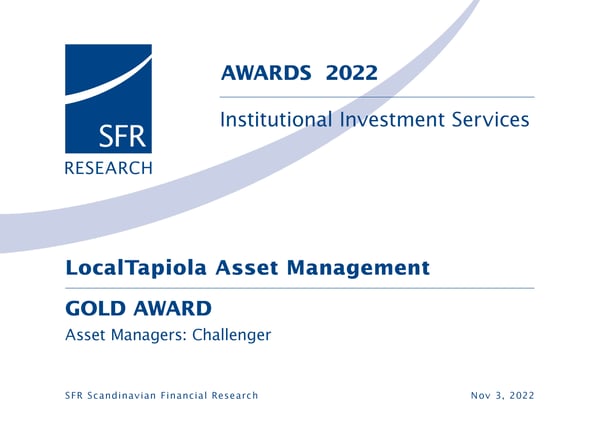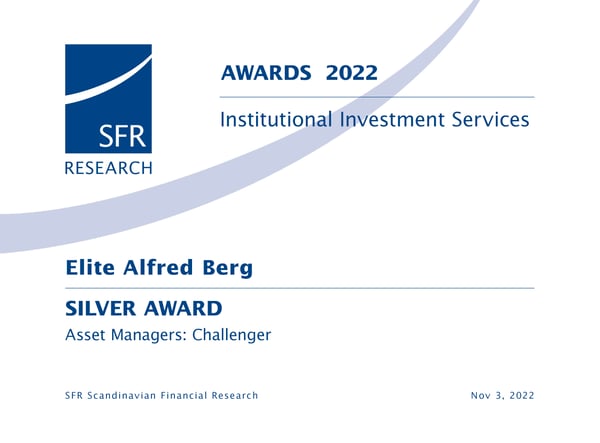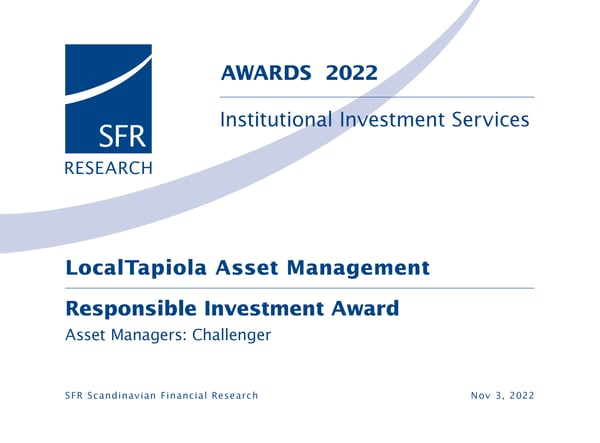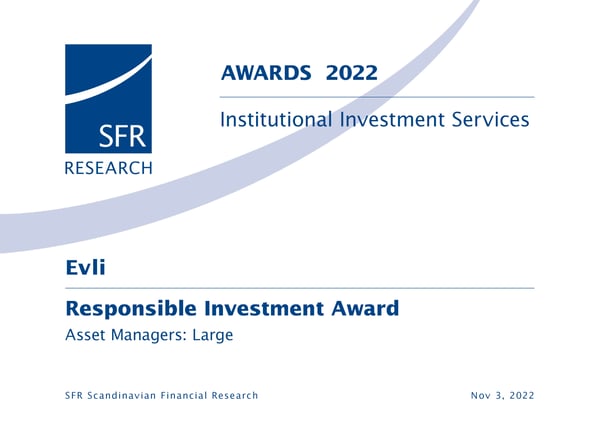 Awarded annually
SFR AWARDS
2022

Allrounder (Large):
SFR Platinum Award: eQ
SFR Gold Award: Evli
SFR Silver Award: Nordea

Challenger:
SFR Platinum Award: Hamilton Lane
SFR Gold Award: LähiTapiola
SFR Silver Award: Elite Alfred Berg

Responsible Investment Award:
Large: Evli
Challenger: LähiTapiola

2021

Allrounder (Large):
SFR Platinum Award: eQ
SFR Gold Award: Evli
SFR Silver Award: Danske, SEB

Challenger:
SFR Platinum Award: Handelsbanken
SFR Gold Award: Taaleri
SFR Silver Award: Elite Alfred Berg

Responsible Investment Award:
Large: Evli
Challenger: LähiTapiola

Alternative Investments
Top Overall Company: eQ

2020

Allrounder (Large):
SFR Platinum Award: eQ
SFR Gold Award: Danske, Aktia

Challenger:
SFR Platinum Award: Taaleri
SFR Gold Award: LähiTapiola
SFR Silver Award: Elite Alfred Berg

Responsible Investment Award:
Large: SEB
Challenger: LähiTapiola

Alternative Investments:
Top Overall Company: eQ
Top Overall Company Runner-up: OP
Top Private Debt Company: Mandatum Life

2019

Allrounder (Large):
SFR Platinum Award: eQ
SFR Gold Award: Aktia, Evli

Challenger:
SFR Platinum Award: LähiTapiola
SFR Gold Award: Taaleri
SFR Silver Award: United Bankers

Responsible Investment Award: LähiTapiola
Responsible Investment Award Runner-up: Evli, SEB

2018

Allrounder (Large):
SFR Platinum Award: Evli
SFR Gold Award: eQ
SFR Silver Award: SEB


Challenger:
SFR Platinum Award: LähiTapiola
SFR Gold Award: Taaleri
SFR Silver Award: Mandatum Life

Responsible Investment Award: LähiTapiola



2017

SFR Platinum Award:

eQ & Evli


SFR Gold Award:

Aktia & Mandatum Life


SFR Best Responsible Investment:

Evli

2016

SFR Platinum Award:

Evli


SFR Gold Award:

Aktia


SFR Silver Award:

eQ & United Bankers


SFR Best Responsible Investment:

OP

2015

SFR Platinum Award: Evli & SEB
SFR Gold Award: Aktia & Danske Capital
SFR Best Responsible Investment: LähiTapiola

2014

SFR Platinum Award: SEB
SFR Gold Award: Danske Capital & LähiTapiola
SFR Best Mutual Funds: United Bankers
SFR Best Responsible Investment: LähiTapiola

2013

SFR Platinum Award: SEB & Aktia
SFR Platinum Challenger: Mandatum Life
SFR Best Responsible Investment:

LähiTapiola