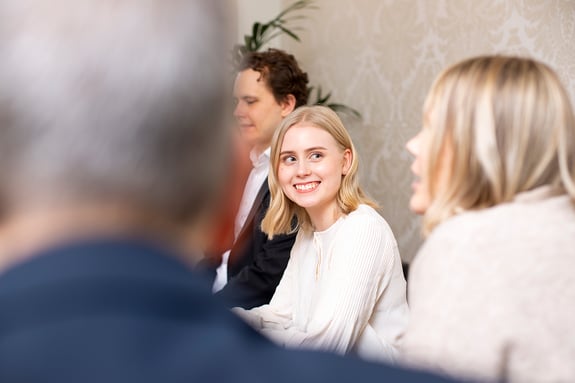 Values
OUR VALUES
Promoting sustainable investments
We have a unique role as bringing the asset owner and the asset management communities closer to each other. This role provides us with the opportunity to engage in dialogue with both parties and thus contributes to the genuinely develop the sustainable investment practices from the perspective of both the investor and the asset manager.
Customer focus
As experts in the field, we offer personalised service, starting from the formulation of research questions to in-depth examinations of the results of each responding group. It is important to us that our customers can develop their operations through SFR's research results. We develop qualitative measures together with our customers. We offer tools for continuous assessment and development of operations.
Confidentiality
Objectivity is always emphasised in the design of studies, at different stages of the process and in the analysis of the results; they should strictly follow the best practices and principles of good research. The interviews are strictly confidential. We conduct in-depth one-on-one interviews, the specific content of which will not be handed over to third parties. We consider our interviewees to be our committed partners.
Reliability
Solid understanding of best practices in asset management and an expertise in research are our backbone. The assessments obtained through the in-depth interviews are analysed with care and professionalism. The interpretation and communication of results and findings is our special expertise.