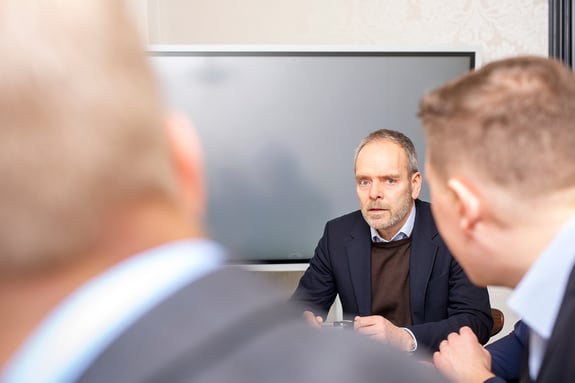 RESPONSIBILITY
RESPONSIBILITY
At SFR, we see responsible and sustainable operations as genuinely value-enhancing and believe that they are a prerequisite for profitable business in the long term. We take responsibility and sustainability into account in all our operations and also continuously strive to develop our own practices in a more sustainable direction.
We have a unique role as a unifying entity between the investor and asset management communities. This role provides us with the opportunity to engage in dialogue with both parties and thus contributes to the development of genuinely sustainable investment practices from the perspective of both the asset owner and the asset manager.
Klikkaa
RELIABILITY
RELIABILITY
The interviews are strictly confidential: we conduct in-depth one-on-one interviews, the interview materials of which will not be disclosed further. The interviewees are our committed partners.
Klikkaa
SECURITY
SECURITY
The data security of interview materials and research reports has a high priority: all materials are taken care of with special care and using the latest information security technology.
Klikkaa
CONFIDENTIALITY
CONFIDENTIALITY
We analyse and combine the responses of the participants in the studies on the basis of legitimate interest. All data provided by the participants are processed statistically in such a way that it is not possible to identify individual respondents.
Forerunners
IN RESPONSIBLE RESEARCH
At SFR, we represent responsible research, and our ambition is to lead the way in our field.
In the design of a research concept, the principles of objectivity are always emphasised at the various stages of conducting a study as well as in the analysis of the results, and they strictly adhere to principles of best practice. The research process itself is high quality.
SFR has been a pioneer in responsible investment: we were among the first to focus on it in our Investment Services Programme already in 2007. Going forward, we will increasingly emphasise the importance of sustainable investment in our research, and in this way, we hopee to contribute to the further development of sustainable investments.