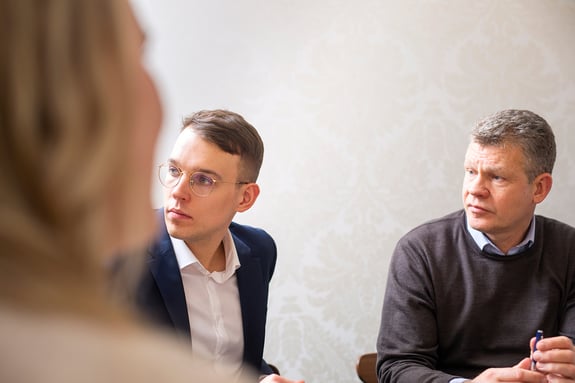 Services
SERVICES
SFR produces high-quality customer and competition analyses for banks and asset management companies.
Our research programmes provide financial actors with tools to support strategic decision-making and increase customer understanding. Our qualitative analysis can be used extensively both in the development of the product portfolio and in customer relationship management.
Most of our customers participate in our research programme each year. Continuity provides benchmarks, which in turn enable long-term strategic development. At the same time, multi-year cooperation also enables the continuous development of SFR's own research work, from which our customers will continue to benefit.
We also offer tailor-made consultation of asset management and business banking services with over 30 years of experience. Here we are supported by our extensive international network of experts.
Touch
Investment Services
A comprehensive study of institutional asset management based on more than 100 annual interview meetings
More Information
Touch
Alternative Investments
The structure of the alternative investment portfolio and demand trends are analysed among different investor segments.
More Information
Touch
Tailored Research
Jointly defined and very high-quality studies, including corporate banking and insurance
More Information
PRODUCT
Developing your product portfolio
SERVICE
Measuring and improving the quality of service
COMMUNICATION
Development of customer communications
RELATIONS
Managing a customer relationship
RESPONSIBILITY
Developing responsibility and sustainability
DECISIONS
Support for decision-making