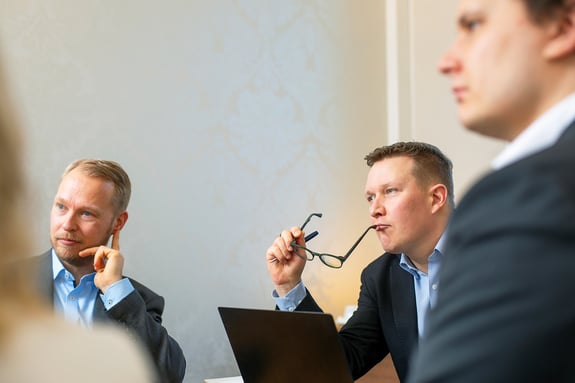 SFR COMMUNITY
Investment management and financial services
STRONG NETWORK
We are particularly well known for our strong local cooperation networks in Finland and the Nordic region. The SFR community includes asset owners and asset managers as well as financial, treasury, liquidity and sustainability experts, among other financial markets professionals.
Our long-standing relationships with financial markets professionals reflect the trust we have earned over the years among these hard-to-access experts. These mutual, confidential working relationships enable our high-quality, value-added research to be carried out.
The people we interview benefit in many ways from their participation in SFR's annual studies. Our interactive, in-depth interviews also add value to their own work. In the words of one investor: "Your interview is a useful annual milestone that will help us review and evaluate our portfolio, as well as our service providers."
According to several interviewees, SFR serves as an effective feedback channel between asset managers, financial services providers and their customers. Better customer experience and quality of service are our common goal. If required, we also carry out tailor-made research for the interviewees' own use.
We regularly organise private events for our interviewees to present our latest research and discuss current market trends. These events are also a popular opportunity to get to know peers and colleagues and discuss the views of peers as well as experts.
Ultimately, our entire operations are based on a solid academic foundation. This is based on a close working relationship with universities and the SFR team members' own academic and research networks. In this way, we will also be able to utilise the latest research in the field of our own work.
A number of New York University's Stern School of Business finance scholars, who are partners with SFR, have been holding hold seminars for the SFR community over several decades. These seminars typically focus on the latest the latest research results in financial markets and investment.